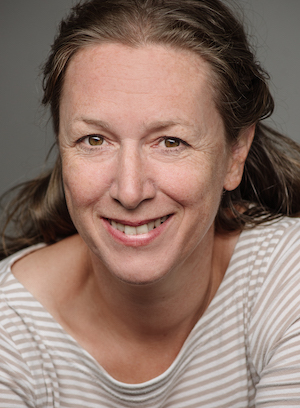 made with Blümchen ist ein Textil-Blog für neugierige Selbermacherinnen.
Wenn du Handarbeiten liebst und nicht nur einer Technik verfallen bist, sondern vielseitig interessiert, neugierig und offen für textile Spielereien, Techniken, Materialien, mit Fäden, Garnen und Stoffen, dann bist du hier genau richtig.
KEINE Kooperationen
made with Blümchen ist mein persönliches Handarbeits-Tagebuch und WERBEFREI. Ich veröffentliche hier keine Produktwerbung und auch keine sonstigen fertigen Beiträge von Firmen. Diesbezügliche Anfragen lehne ich daher schon jetzt dankend ab.
Hin und wieder kann aber ein Gastbeitrag von einer befreundeten Bloggerin hier erscheinen, oder von jemand, der/die keinen eigenen Blog hat.
Fokus
Hier probiere ich (Gabriele Brandhuber) für mich neue Dinge aus und berichte, wie es gelaufen ist: ein Kleidungsstück, eine Technik, ein praktisches, ein Strickmuster … Es wird genäht, gehäkelt, gestrickt, gestickt, ge-upcyclet, repariert und hin und wieder auch geklöppelt. Daneben berichte ich von textilen Ausflügen, Ausstellungen, Reisen und Workshops, und (selten aber doch) von Büchern zu textilen Themen im weitesten Sinn.
Schwerpunkte
2016 hat mein Garderoben-Remake begonnen: Eine Serie zum Ausmisten, Reduzieren und Passend-Machen einer nachhaltigen und bedürfnisgerechten Garderobe für mich. Inzwischen (2021) ist ca. 90% der Kleidung in meinem Schrank selbst genäht. Neben Kleidung nähe ich vorwiegend Taschen und Patchwork. Alle meine Anleitungen habe ich auf dieser Seite gesammelt: Tutorials & Freebies.
In meiner Linkparty handgestickt, zelebrieren wir das Sticken mit der Hand, Sticken auf die "altmodische", langsame, vielleicht auch ein bisschen meditative Art und Weise.
Seit 2017 koordiniere ich die Stoffspielereien, eine monatliche kreative Mitmach-Aktion. Es macht unheimlich Spaß, monatlich vom jeweiligen Thema inspiriert etwas zu werkeln,
Ich handarbeite seit der Volksschulzeit und beherrsche bereits viele Techniken. Aber es gibt noch so viel zu entdecken, und wer weiß, was ich noch alles mit der Zeit ausprobieren werde. (Ich nicht.) Es bleibt also spannend!
Warum "made with Blümchen"?
"made with Blümchen" statt "made with love": Weil ich Blümchen viel lieber mag als Herzchen (die ich nicht mag).
Weil mich das Blümchen mit 5 Blättern schon lange als Symbol begleitet.
Weil fast alle meine selbstgemachten Teile mit einem Blümchen gekennzeichnet sind.
Weil meine geliebte Blümchen-Handarbeitstasche für das Design der Homepage mit verantwortlich ist, wie leicht zu erkennen:

Wer?
Ich heiße Gabriele Brandhuber, meine Kernkompetenz ist: Wissen sammeln, aufbereiten und weitergeben. Neugierig sein: Fragen stellen und Sachen herausfinden, um eine Wissenslücke zu füllen oder um herauszufinden, wie etwas funktioniert oder wie man etwas machen kann. Lernen (immer schon) und Lehren (immer wieder). Netzwerken: Menschen, Ideen und Ressourcen zusammenführen. Gemeinsam statt allein.
Ich bin…
Pinzgauer Wienerin mit Wohnsitz Graz: im Land Salzburg aufgewachsen, in Wien zuhause, in Graz wohnhaft. Migrantin also, aber am liebsten Weltenbürgerin.
Ethnologin
Nachhaltigkeits-Fuzzi, sozial- und umweltpolitisch gebildet
technik- und computeraffin
Selbständig als IT-Dienstleisterin
Ende 40
glücklich (ja!) verheiratet mit dem Göttergatten: Bastler, Tüftler und "Maker" in den Bereichen Holz, Elektronik, Programmieren und Molekularküche
Mutter zweier großer Kinder
recherchefreudig
reiselustig
mehrsprachig (Deutsch, Englisch, Französisch, Portugiesisch, Spanisch)
begeisterungsfähig
Seglerin
Bücherwurm
Komm, schau mit mir über den Tellerrand!
Melde dich jetzt an ("Blog via E-Mail abonnieren" oben rechts!), damit Du per E-Mail über neue Blogposts informiert wirst, oder folge mir auf Bloglovin', Facebook, Instagram und auch Pinterest.
Du hast Fragen oder Anregungen? Dann schreib mir an gabi@madewithbluemchen.at oder hinterlasse einen Kommmentar hier unten.
Danke, dass du hier list! Das bedeutet mir viel.